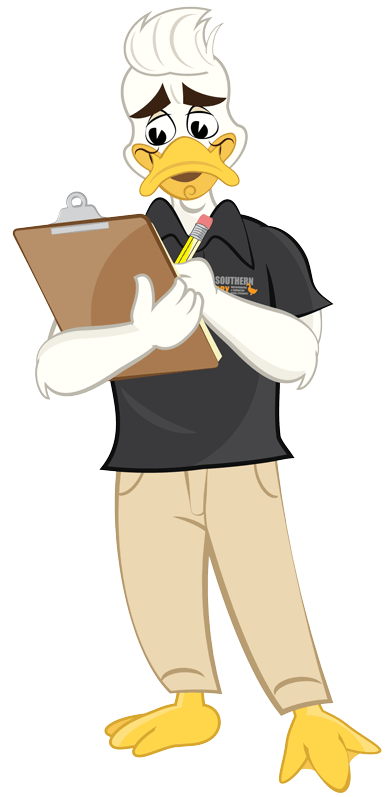 Your home is one of your biggest and most important lifetime investments, so if you're worried that foundation repair bills might be in your future, it's important to arm yourself with the right information from a trusted source. Industry authorities estimate that a worst-case scenario foundation restoration for an average sized home needing hydraulic piers installed along the perimeter can cost as much as $35,000. On the other hand, repairs for small cracks or superficial settling may only run you a few hundred dollars.
According to a recent Home Advisor survey of 2,600 customers, the typical Alabama homeowner can expect to pay around $8,500 to get their foundation back in "like new" condition. The national average runs a little over $9,200 according to the same survey, but it's important to keep in mind that not everyone pays this much. Your actual repair bill will vary depending on the age and location of your home, and your local soil and climate profile.
Regardless of the cost, what matters most is to feel confident that the estimate you get is honest, complete, a good value, and that it includes the materials and methods that make the most sense for the overall condition of your home. You want a repair solution that not only takes care of the immediate need, but also ensures that your house will stay structurally sound for years to come, no matter what happens with the weather or surrounding soil.
Correcting foundation problems
All homes and foundation types will settle over time. The amount of settling will vary, even among houses in the same neighborhood, depending on a few basic factors:
The soil types underneath the house, and how much they expand and contract
The amount of natural groundwater nearby and how it interacts with your foundation
Seasonal moisture changes like rain, runoff, drought, or flooding
How the ground was prepared and graded prior to construction
The materials and methods used to build the structure
Any of these things (or the wrong combination of them) can put too much strain on your foundation, or cause support to fall away from underneath it. Over time, the results show up as odd structural faults like tilted floors, sagging exterior concrete, irregular cracks, bowed basement walls, or doors and windows that gradually drift out of alignment and start to stick.
If you see any of these classic signs of foundation problems, there's no need to panic, but it is important to get a professional evaluation sooner rather than later. Although many repairs can be done very inexpensively, things can get worse if left unaddressed for too long. Here are a few of the top corrective measures that experienced foundation specialists use:
Basement repair – When most of the foundation is structurally sound, bowed basement walls can often be straightened independently with reinforcement technology. This not only corrects existing damage, but also helps to resist future shifting and buckling. Options include tiebacks, anchors, carbon fiber straps, epoxy crack injections and wall braces.
Helical piers – For foundations problems that are larger, or more spread out across your property, helical piers are the best solution. They're preferred by reputable foundation repair companies and recommended by several engineers for their versatility, durability, and cost benefit. Helical piles can be installed along the perimeter as well as interior of the home's foundation.
Crawl Space Repair – Sagging floors can be recovered by replacing damaged crawl space support stations with stronger, more durable steel posts that can be adjusted.
5 important questions to ask your foundation repair contractor before you sign
Before you sign any repair contract, be sure that the repair expert you've chosen can give you satisfactory answers to these important qualifying questions:
How many jobs do you typically have going at one time? You want your contractor to be big enough to demonstrate the experience and skill to do a great job, but not so big that you get lost in the shuffle. Many companies push volume over customer service.
What happens if I have a question or a problem while repair is underway? Companies that are family or employee-owned have a personal stake in your satisfaction. You want a repair specialist who responds quickly to issues and relies on customer reviews to build their reputation.
What repair methods can you offer and which ones do you recommend? Your foundation repair expert should put your budget and long term needs above their sales goals. Make sure they can back up their recommendations with actual field observations.
Do you offer warranty protection? The best foundation repair companies will give you a transferable warranty that will stay with your home if you sell it. This can be a big differentiator in the real estate market, besides the immediate peace of mind you get.
Does your company offer payment plans? Your home is one of the most precious lifetime investments you'll ever make, and maintaining it should be affordable. Reputable foundation repair companies that are confident that their work will last will have no reservation helping you set up a payment plan for bigger jobs.
Alabama homeowners choose SouthernDry over "big box" companies because we're obsessed with quality and customer satisfaction. We give you one-on-one attention from the initial estimate to final clean-up at the end of the job. This is our family business, so our reputation is on the line with every repair. We'll answer your questions and stick with you until the job is done to your satisfaction.
Call us today for a free professional consultation about your individual foundation situation.